If you want to send the world a subtle message that you're old, fidgety and dull, then wear a bowtie. A study of 904 adults conducted by HCD Research has shown that men who wear bowties, compared with men who wear neckties or no tie at all, are perceived to be older, Republican and even a little weird. People also stereotyped them as either working as a store clerk or being smart and brainy.

Participants in this study were randomly shown one of three photos. Each portrayed a faceless male figure; one had a bowtie, one had a necktie and one had no tie. Based only on the photograph, they were then asked to answer a series of demographic and personal questions about that man.

While most people had a negative image about the man wearing the bowtie, a few perceived him to be strong, smooth and a leader. Still, very few of them wanted to hang out with the man in the bowtie or would want him to live in their neighborhood. They also didn't want him to be a friend or family member. Nearly 40 percent of the respondents said they viewed the man in the bowtie as "a little weird," compared with only 6 percent who said the same about the man in the necktie or the man wearing no tie at all. Women were a little more charitable to the bowtie wearer but not much more than the male responders. Meanwhile, men who wear neckties were viewed as smart, rich, sexy, fashionable and a leader. Those who wore no tie were thought to be bachelors and men who liked to have fun--or men who were just trying to look and act younger.

Important men who have worn bowties:
--Arthur Schlesinger, historian and friend of presidents.
--President Truman, a quiet and powerful figure.
--Rev. Louis Farrakhan, a powerful and controversial person.

Fictional characters who have worn bowties:
--Pee-wee Herman
--Barney Fife
--Eddie Murphy in this role as the obese nutty professor.

It appears from this study that the stereotypes of strange, ineffectual men as portrayed by fictional characters carry more weight than those of the powerful real people. Or do the fictional people just build on what Americans already think about bowtie wearers?
source: Netscape.com

Take a look at these exceptional ties we've selected for you: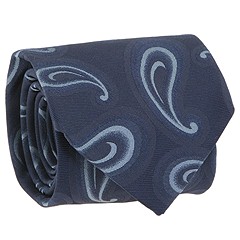 BOSS Hugo Boss - Tie 8,5 Cm 10111276 (Miscellaneous) - Accessories

Don't look pallid, make your outfit pop with this powerful paisley tie by BOSS Hugo Boss. 3.5 width. 58 length. 100% silk. Made in Italy.



HUGO Hugo Boss - 11085 ((14) Lime) - Accessories

Add some style to your professional look with this stylish clover print design. Solid tipping. 100% silk. Made in Italy.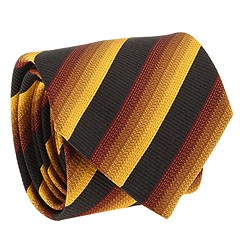 Alexander McQueen - 205704 4002E (1073-Black/Bordeaux) - Accessories

Reap the rare colors harvested in this handsome tie by Alexander McQueen. Delicious diagonal stripes in variegated colors. 3 width. 57.5 length. Made in Italy.



Moschino - J33Q1049 (Silver / White) - Accessories

Star light, star bright, I know I'll be a superstar tonight!; 3.25 width. 59 length. 100% silk. Professional dry clean only. Made in Italy.



Ike Behar - Bold Floral (Purple/Pink) - Accessories

This tie brings sophistication and excellence to the table. Geometric floral designs provide continuous style and appeal. Hand tailored and crafted to ensure superior construction for a quality finish. 100% imported silk. Dry clean only.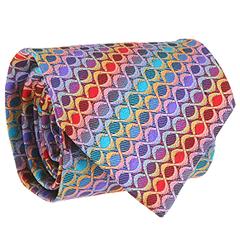 Missoni - CR10SEI1750-1 (Multi) - Accessories

This splendid tie by Missoni is a gleaming gem dazzling enough to outshine the most lustrous jewel. 100% silk. 3 3/4 width. Made in Italy. Professional dry clean only.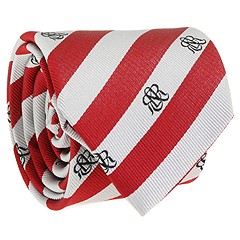 Rock & Republic - Bouvet (Deep Red/Silver/Black) - Accessories

Crisp and cool, this neckwear looks good with just about anything. 100% silk. Imported.



Tommy Bahama - Voodoo (Light Blue) - Accessories

There s no resisting the enchantment of the Voodoo tie from Tommy Bahama. Premium yarn-dyed silk fabrics are hand cut at a 45 degree angle to resist twisting. Hand sewn for a luxurious drape and resilience to reshape after knotting. Bar Tacking reinforcement is done by hand to keep folds in place. Hand crafted inner lining extends to the tie tip to prevent edge rolling and enhances shape. Mild silhouette taper allows a more substantial knot. Signature palm tree silk tipping adds body and a soft feel to this quality tie. 100% silk; dry clean only. Made in Italy.

via |RealLooksForRealMen.com