...46. Why? It's considered the gateway to a golden age when you have everything you want. Check it off: a loving spouse, a beautiful home, a great career and wonderful children. While most people dread turning 40, that milestone is actually on the cusp of the best part of life, according to researchers from the British insurance company More Than.

London's Daily Express reports that the late 40s also marks the time when people have acquired the most stuff, such as household gadgets and valued personal possessions. And that's because they have the most money. The average wealth for this age group is 40 percent higher than that of 20-year-olds and 35 percent higher than those in their 70s, who have retired and are living on savings.

How much we have in terms of money in the bank and possessions in our home depends in great part on our age. The research showed that this amount increased and then decreased as the decades ticked by and circumstances changed.

The best way to dramatically and quickly increase your monetary value is to move in with a romantic partner or get married. This ups the average value by 65 percent. Having a child also adds value to the number of possessions you have. On average, we spend nearly $26,000 every five years on things we keep in our home.
source: Netscape.com

If you agree with the results of this study from UK - and I do - we'd love to furnish our homes with the most luxurious brands.

For example, in the bedroom something similar would be greeted by our over40 visitors: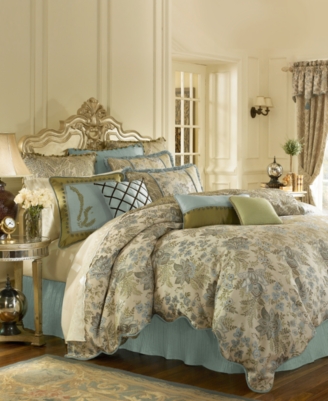 Waterford "Lindsay" Bedding collection

A gorgeous botanical print splays across the soft cream background of the Lindsay collection. A cool palette and gentle sheen ensure the look is serene and understated. Collection features a comforter, duvet, bedskirt, shams, decorative pillows, and window treatments.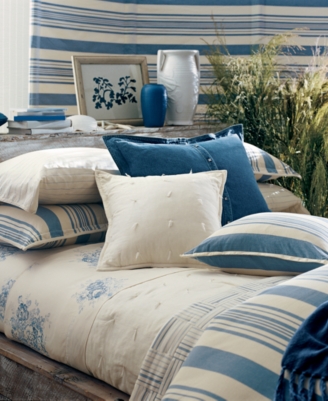 Lauren Ralph Lauren "Catalina Island" Bedding

Relax in the easygoing blue and cream patterns and textures of Lauren Ralph Lauren Catalina Island bedding. A contemporary spin on stonewashed denim, casual bouquets of blue roses, shirting pinstripes and ticking stripes combine for a fetching ensemble.



DKNY "Pure Flower Ivory" Bedding

Dream of fields of flowers on the homespun softness of the DKNY Pure Flower Ivory bedding. Coziest cotton blends with an array of floral patterns and textures.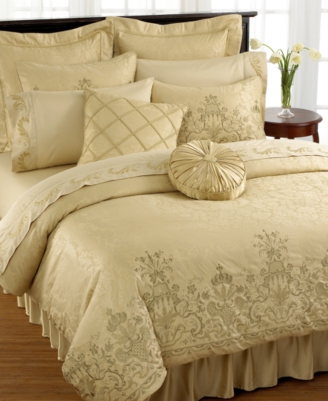 Court of Versailles "Odeon" Bedding

Give your boudoir a touch opulence inspired by a French Palace with the Odeon bedding collection from Court of Versailles. Lush golds in a jacquard pattern adorn this collection that is woven of soft and silky fabrics worthy of royalty.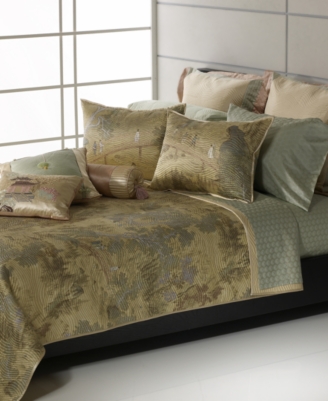 Natori "Chinoiserie" Bedding

Inspired by the French interpretation of a Chinese scenic painting, this Chinoiserie bedding collection exudes serenity with its sublime details and textures.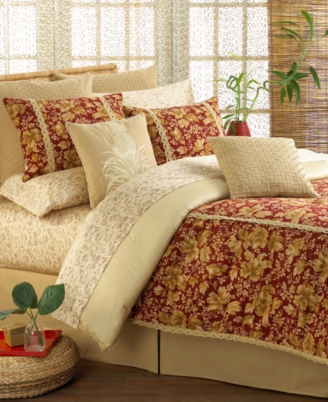 Tommy Bahama "Curacao Reef" Comforter Set

Capture the essence of island living with the Tommy Bahama Curacao Reef comforter set. Comforter and standard sham have spiceberry floral pattern with crochet-trim detail. Comforter reverses to plain back. Bedskirt has wet-sand hue and finished edges.

Do you agree?